Self-care is a big buzz word right now as it should be. The way we take care of ourselves affects so many other areas of our lives. It is so important, but it is so HARD ya'll.
I'm convinced that even if there were no such thing as sleep, self-care wouldn't be any easier. We would still have to be just as intentional because us Mama's like to put everybody and everything before ourselves.
How Can We Make Self-Care the Norm?
One thing I have started wondering is At what point did women start feeling Mom-Guilt for devoting some time to themselves?? I look back at the women who were in my life while I was growing up, and they did things for themselves and for others. I'm pretty sure they did it guilt-free too.
I know I haven't had to get any counseling over the fact that my mom, aunts, and grandmas had hobbies, took showers or bathed every day, spent time with their husbands, volunteered, went to church, talked on the phone to their friends, read adult books and watched whatever TV show they wanted, said no when they didn't feel like doing something… The list goes on.
My thinking is that the next generation of moms tried to do more with their kids and the pendulum swung way too far in the opposite direction. Additionally, more moms started working than in previous generations. Therefore it got to the extreme point of moms hardly doing anything for themselves and feeling super guilty when they do.
Where Are You On the Self-Care Journey?
I don't know how you are doing at taking care of yourself or where you are on the self-care journey. I believe that it is a journey, and there are seasons where you can dedicate more time and then not as much time.
While I've had this rolling around in my head, I've done some research & Googling. As I stated above, its a buzz word and you can read Self-Care tips for DAYS. You can even read some ideas I've published. Honestly, it can become overwhelming. I was trying to think of how I could take some of the overwhelm out of it for you. I decided that maybe if you saw the importance you would be motivated.
Consequently, this led me to dig deeper into some of my questions. Furthermore, I thought about my own self-care journey since becoming a mom.
With good intention, I want to share several of the highlights of what I know to be true about self-care. My prayer is that something here motivates you to take action and take your self-care to the next level. Here's what I came up with.
6 Foundational Beliefs About Self-Care
#1 There are 5 Areas of Self-Care to pay attention to.
Physical: movement and health and wellness

Spiritual: focuses on cultivating a sense of peace, self-love, and purpose, not only within yourself but with God, Earth and the universe that is all around you.

Intellectual: intellect and mindset

Social: We were created to want to belong whether we are introvert or extrovert.

Mental/Emotional: Build resilience to stress and anxiety.
What areas are you doing well in? Which ones do you need improvement in?
Healthy Family Grocery List Cheat Sheet
#2 Self-Care Doesn't Have to Be Major.
Honestly, when I first got in on the buzz about self-care, I was thinking 'day at the spa'. Immediately, I predetermined that I didn't have the time or money for it. It doesn't have to be that way. Self-care may take 3 minutes or 3 hours+.
Self-care is personal. You have to know what "energizes" or "feeds" you. In any case, you can get some ideas from all those self-care lists you Google or search on Pinterest, but at the end of the day, what Mary Pat needs may not be what you need.
Take the initiative to be self-aware enough to know what it is that refuels you, brings you peace and helps you have a healthy mindset. For these reasons, I encourage you to brainstorm a list that incorporates all 5 areas, so you will have harmony and be fulfilled.
25 Mama Mantras for a Positive Mindset
#3 Your self-care journey will have seasons.
Seasons where you can give yourself more time and seasons, for example – when you have a newborn, when you will not have as much time to put into the 5 areas. There are times when our self-awareness and self-knowledge are high and times when they're low. This is all 'To be Expected'.
As published in the Washington Post, Aimee Danielson, director of the Women's Mental Health Program at MedStar Georgetown University Hospital in the District says, "The times when parents need self-care the most — maybe they're experiencing a spouse's deployment, a death, a divorce — are often when it slips.
That puts women at risk for developing mental-health issues: depression, anxiety, insomnia." So before you take a day off or a girls' night out, Danielson says to focus on sleeping, eating well and moving your body.
Moral of the story: If your self-care journey only ever has one season… the hardly any self-care season, it's time to be intentional about loving yourself and maybe even considering counseling.
#4 How you treat yourself is how you can expect others to treat you!
This one is no fun to learn if you have people in your life who treat you in ways you don't care for. Your beliefs and stories about yourself influence the way you attract people into your life. We give them permission in a sense. Our kids included!
Relationships are like mirrors. They give us an opportunity to see the deepest and purest parts of ourselves, both good and bad. The people who treat you the way you want to be treated are mirrors showing you how you treat yourself well. The ones who treat you poorly are mirrors showing you how you treat yourself poorly.
You can use these relationships as an opportunity to see how you aren't treating yourself the way you deserve to be, and discover ways to give yourself what you're craving. The less you're relying on others to provide for you what self-care can provide, the better off you will be.
Pray to love yourself in a manner that will attract people who treat you the way you want to be treated. Draw close to God and he will draw close to you. Be on the lookout and put yourself in situations where you can meet your ideal mom tribe.
#5 The experts say your self-care is a model as to how your children will care for themselves someday.
Pretty much enough said. Think about the model you saw from your parents. Are you much different? Sadly, I do less than my mom modeled. Model what you hope your kids will be for themselves.
#6 Bring something back from your past. B.C (Before Children)
I meet a lot of moms who miss things about themselves from B.C. Frequently, moms give up "parts of themselves" when they have babies. Unsurprisingly, as our children get older, we never bring back what we gave up.
For instance, at one point before I had kids, I had well over 1,000 daylilies. Get this. I knew them all by name. I don't own a single daylily today. Chances are I'm not going to go back to that extreme while I have my kids in my home.
But I need to bring back gardening. Significantly, most of my ancestors farmed. All is well with my soul when I dig in the dirt. Probably because gardening pretty much covers the 5 areas of self-care. My kids need to experience this part of me.
What do you need to bring back my friend?
Why Even Bother With Self-Care?
You can read the 5 areas of self-care and see that there is enough there to prove that self-care is worth paying attention to. Overall, it impacts your overall health. Which in turn impacts your relationships and how you treat people.
The better you treat yourself, the better you will treat others. It is likely that you'll be a more peaceful parent. Self-love impacts how you are perceived and how the world treats you. Ultimately, your descendants will be influenced. This whole self-care thing is a domino effect.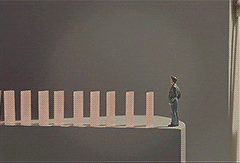 Call to Action
Right now, grab some paper. I encourage you to look back at the 5 areas of self-care.
What areas are you doing well in? Which ones do you need improvement in?

Brainstorm a list of things that reenergize you, bring you peace and help you have a positive mindset.

Consider what season of self-care you are in. How can you take it to the next level?

Pray to love yourself in a manner that will attract people who treat you the way you want to be treated.

How do we want our children to take care/love of themselves someday?

What are some things that you need to bring back from the B.C YOU? Create a list. Get intentional about a plan to implement them into your life.
Without a Doubt, You're Going to Have to Be Intentional About Self-Care
Figure out a way to get this list onto your calendar. A good place to start is prioritizing it over social media. Of course, you can't do all of this all at once. Over time, do your best to be intentional about making the list a priority and implementing and rotating it into your schedule. To begin with, focus on sleep, what you put into your body and movement.
I love you. I'm glad you're reading this today. I want you to love yourself well. You deserve it, and your family deserves it. The best gift you can give others is yourself. So why not strive to be the BEST VERSION OF YOU?!
Make a comment: I would love to hear how one of these ideas adds value to your life or share a way that you do self-care that you recommend to all moms!
To be notified when new posts are made and receive the weekly newsletter, subscribe to This -N- That Parenting List.
Make it a great day or not, the choice is yours! Remember to have fun, laugh and give God the glory! I love you! SS